James Christy, J.D.
Wealth Advisor
After a successful career as a senior executive in both the public and private sectors, Jim Christy joined Northwest Financial Advisors in 2003. Jim advises higher net worth families and individuals on a range of retirement income planning, estate planning, investment planning and tax mitigation strategies.
Consistently each year for over a decade, Jim has received national recognition as one of the leading LPL Financial Institution Services (FIS) advisors. In 2022 and 2023, LPL ranked Jim the #3 FIS advisor in the U.S. in total production. From 2019-2021, he ranked #2. In 2018, he ranked #3; from 2010-2017, #2; and in 2009, #3.¹ Jim was also recognized on Bank Investment Consultant's former list of Top Bank Advisors from 2012-2019, including a #2 ranking in 2015.² Jim has been selected as a Five Star Wealth Manager award recipient every year since 2015.³
Prior to joining Northwest Financial Advisors, Jim was a senior executive for two Fortune 500 companies and one of the nation's leading industry trade associations. He was Vice President, Government Relations, in charge of the Washington office of defense and aerospace conglomerate, TRW Inc. (1993-1999), Washington Counsel for Air Products & Chemicals Inc. (1985-1993) and senior vice president at PhRMA, the trade association of the U.S. pharmaceutical industry (2000-2001). He previously served seven years on Capitol Hill in senior staff positions in the U.S. House of Representatives, including as Counsel to the House Committee on Energy and Commerce (1981-1984). Jim also served as Counsel to the Secretary of the Interior in the Reagan Administration (1984-85). In 1980, Jim was a candidate for a seat in the U.S. House of Representatives representing Ohio's 6th Congressional District.
Jim holds his undergraduate degree in economics from the University of Cincinnati and his Juris Doctor (J.D.) from the University of Cincinnati College of Law. Jim is a member of the Bar of the U.S. Supreme Court. 
Jim and his wife, Grace, are the parents of six adult children and are blessed with 11 grandchildren.
1 Rankings based on total production among all LPL Financial FIS advisors through June 30, 2023.

2 Based on assets under management, production, asset growth, percentage of fee business and production-per-assets.

3 Award based on 10 objective criteria such as credentials, experience and assets under management, among other factors. 
Wealth managers do not pay a fee to be considered or placed on the final list of 2015-2023 Five Star Wealth Managers.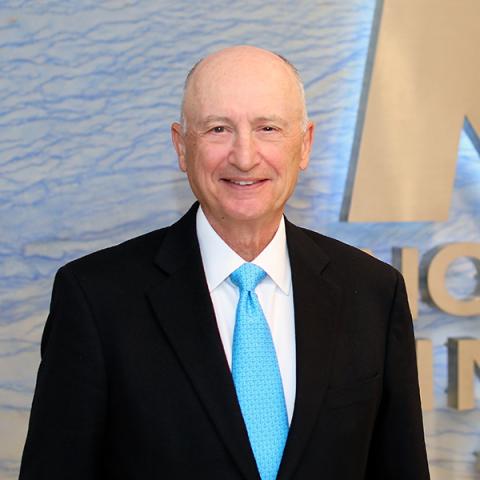 Wealth Advisor
James Christy, J.D.
jchristy@nwfllc.com