Karen Benedict
Senior Vice President
Karen Benedict is a proven leader in the wealth management industry with more than 30 years of experience in financial services overall. She currently serves as the Senior Vice President for Northwest Financial Advisors (NWFA), a registered investment advisor, and Northwest Financial Group (NWFG), a referring broker-dealer. Karen also serves as the Financial Operations Principal (FinOP) for NWFG.

Before entering the wealth management business, Karen was the Vice President and Chief Financial Officer of NW Capital Management, the parent company of NWFA and NWFG. She also spent five years serving as the Controller and Chief Financial Officer for two separate mortgage companies. She started her career with Community Bank of Northern Virginia (CBNV) where she worked for over 12 years. As Controller of CBNV, she was responsible for all accounting and finance aspects of the institution and its large mortgage division.

As the hybrid firm's SVP and Program Manager, Karen's many responsibilities include leading business development/growth, recruitment, staff development and training, marketing and strategic direction. She ensures that her team of advisors is structured to meet the needs of a diverse range of clients and strives to meet the unique needs of individual advisors while maintaining guidelines and standards for excellence. She also diligently seeks out the most contemporary tools and resources available to help advisors and client service staff effectively support clients in pursuing their financial goals and dreams.

The industry has recognized Karen's management and leadership talent. Bank Investment Consultant (BIC), an organization that provided analysis, insights and data for financial institution wealth managers (now Financial Planning), selected Karen as a Top 25 Program Manager in 2017 and 2018 and a Top 30 Program Manager in 2019 and 2020.1 In addition, Kehrer Bielan, an award-winning business providing wealth management industry research and insights, has recognized Karen on its annual Top Directors Award lists, ranking her the No. 1 director of mid-size bank and credit union financial advice firms in 2021 and 2022.2

Karen holds a bachelor's degree in accounting from Strayer College. She also holds Financial Institution Regulatory Authority (FINRA) Series 73, 243, 284, 534 and 665 securities licenses. Her education combined with decades of experience makes Karen a tremendous asset to the firm and its ability to remain a trusted provider of wealth management services for years to come.
1 BIC 2017-20 criteria include the number of advisors managed, assets under management (AUM), team growth production percentage and production per advisor.

2 Based on a transparent, data-driven evaluation process using 13 criteria and a weighted average score. Mid-size financial institution firms are defined as those employing 7 to 24 financial advisors.
 
3 Held with LPL and NWFG.

4 Held with NWFG.

5 Held with LPL, NWFG and NWFA.

NW Capital Management and Northwest Financial Group are separate entities from LPL Financial.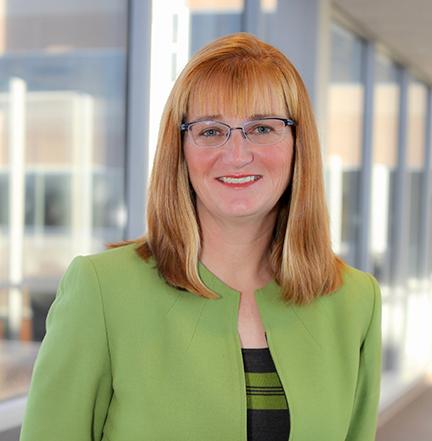 Senior Vice President
Karen Benedict
kbenedict@nwfllc.com