Kevin Fisher
President & CEO
Kevin Fisher is President and CEO of Northwest Financial Advisors (NWFA), a subsidiary of NW Capital Management (NWCM). Kevin joined NWFA in 2005 as Vice President, and with his thoughtful leadership and financial management skills, quickly rose to his current position.
Kevin has led the tremendous growth of NWFA's advisory business during his 15-year tenure with the firm. As a former program manager for NWFA, Kevin was honored with a #2 ranking on Bank Investment Consultant's 2011 Top 20 Program Managers list.1 As President and CEO of NWCM, he also founded and leads three sister subsidiaries, Northwest Tax Group,  NW Insurance Agency and Northwest Title & Escrow.
Prior to joining NWFA, Kevin held the position of VP of Strategic Planning for Northwest Federal Credit Union (NWFCU), where he worked directly with the executive team to define the strategic direction of the organization. From 2000-2004, he was a Branch Manager for NWFCU, where he effectively managed branch operations and built a team that provided superior member service. His previous employment includes positions as VP of Retail & Commercial Development for BUCS Federal, a Financial Advisor for Prudential Securities and a Vice President for First Virginia Bank. Before embarking on his successful, more than 25-year financial services career, he served in the United States Navy.
In addition to a bachelor's degree in Finance and Financial Management Services from Frostburg State University, Kevin received an Executive Certificate in Financial Planning from Georgetown University and has completed numerous professional development courses. He holds FINRA Series 7 and 24 registration with LPL Financial. He also holds FINRA Series 66 with LPL Financial and Northwest Financial Advisors. LPL Financial is Northwest Financial Advisors' securities custodian and the nation's largest independent broker-dealer.2
1 Bank Investment Consultant's Top 20 Program Manager ranked program managers based on several criteria, including the number of advisors they oversee, team assets under management, percentage growth in team production and production per advisor. BIC uses variables that account for size, as well as metrics that capture growth and efficiency to well-rounded professionals, as opposed to those who excel in one area but fall short in others.
2  As reported in Financial Planning magazine, June 1996-2020, based on total revenue. NW Capital Management, Northwest Tax Group, NW Insurance Agency, Northwest Title & Escrow, Northwest Federal Credit Union and LPL Financial are separate entities.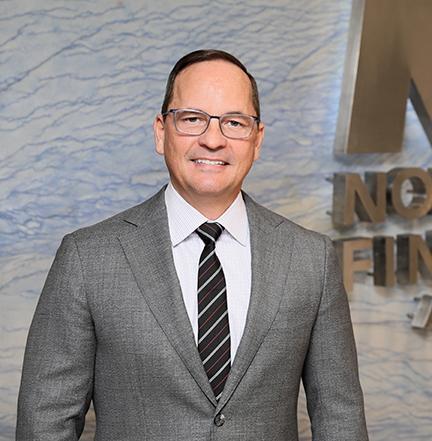 President & CEO
Kevin Fisher
kfisher@nwfllc.com